Vattanac Capital was officially inaugurated on May 26, 2018 with a ribbon-cutting ceremony presided over by Samdech Akka Moha Sena Padei Techo HUN SEN, Prime Minister of the Kingdom of Cambodia and Samdech Kittipritbandit BUN RANY HUN SEN, together with the presence of senior government officials, diplomats and businessmen. In the spirit of celebration, Vattanac Capital put on a façade light show featuring its corporate logo and the Cambodian national flag, accompanied with a spectacular firework show to mark this significant milestone.
During the event, Lok Chumteav Oknha Chhun Leang, Co-founder of Vattanac Group mentioned in her speech that Vattanac Capital is a symbol of victory for the Royal Government and people of Cambodia following their joint efforts to rebuild the nation from scratch in order to create a favorable environment for the private sector to spur growth in the domestic economy and bring forth prosperity to the people of Cambodia since the Liberation Day on January 7, 1979. She further stressed that she still remembers the difficulties and struggles of the Royal Government to rebuild national peace and stability while restoring the domestic economy simultaneously. As a home-grown investor, she expressed her most profound gratitude towards the Royal Government, under the wise leadership of Samdech Techo, Prime Minister, and further expressed her commitment towards the country through thick and thin. Vattanac Capital was constructed with a total investment value of US$-250million (up-to-date) while the investment value continues to add on, as Vattanac Group continues to lead the way in empowering the country to generate further growth, development and interest in Cambodia.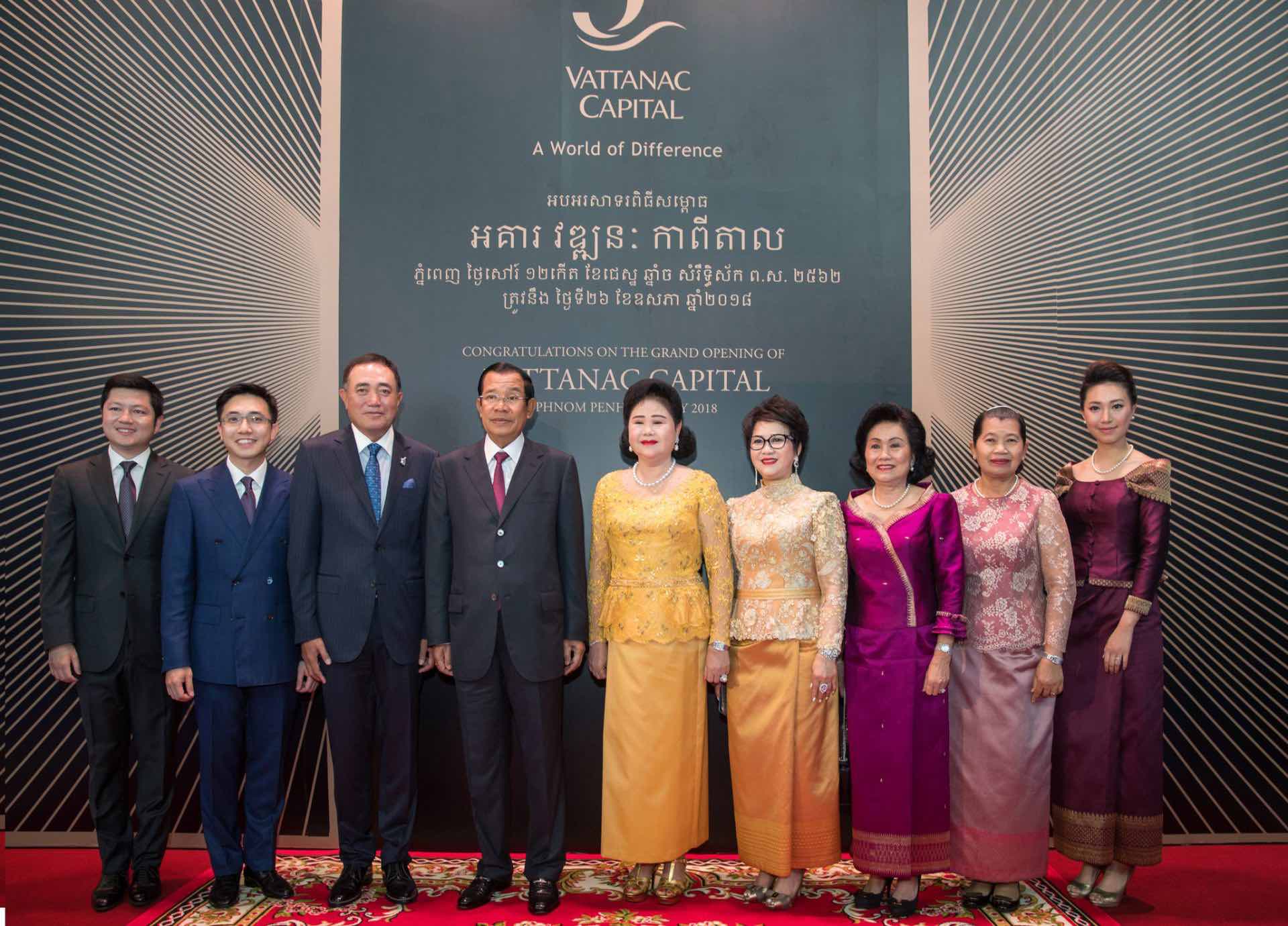 Furthermore, Samdech Akka Moha Sena Padei Techo Hun Sen, Prime Minister of the Kingdom of Cambodia also mentioned in his speech that he is deeply touched to witness the vast progress of the private sector and that they have yet to forget their past. Samdech also expressed that he is proud to see the expanding presence of high-rise buildings in the capital city, which includes Vattanac Capital. He continued to affirm that the inauguration of Vattanac Capital marks yet another new achievement for Cambodia following a series of difficult times since the country was completely destroyed by the civil war over more than three decades ago.
Taking the shape of a Naga, Vattanac Capital represents the strength, vibrancy, prosperity, peace and harmony of the country during the era of Samdech Techo. In addition, the glass cube structure resting on the back of the Naga symbolizes Cambodia as the Pearl of Asia. With a height of 187.3 meters, Vattanac Capital is currently established as the tallest building in Cambodia and offers a 360-degree panorama view of the capital city, Phnom Penh. This 39-storey skyscraper has a gross area of 131,000 square meters, offering the most upscale lifestyle to the city and introduces a new modern look to the city skyline.
Developed by home grown company, Vattanac Group, this property was constructed for Cambodia's emerging business and leisure community with the highest international standards. It uses state of the art materials and features including the most up-to-date technologies in building automation, fire safety, energy conservation and environmental protection. In 2012, Vattanac Capital was awarded the 'Best Commercial Property' in the South East Asia Property Awards 2012 organized in Singapore, making it the first to claim this honor in Cambodia. In addition, in 2016, Vattanac Capital received and has maintained Gold Certification in LEED (Leadership in Energy and Environmental Design), an internationally recognized green building standard established by United States Green Building Council.
As the first mixed-use development established in Cambodia, Vattanac Capital comprises of a luxury retail mall, Grade A office spaceand a 5-star hotel (Rosewood Phnom Penh).
Vattanac Capital Mall
Is the first luxury mall in Cambodia, and it covers threelevels which houses international brands such as Brioni, Canali, Christofle, Clarins, Hugo Boss, Jimmy Choo, Lacoste, L'Occitane, Pazzion, Petit Bateau, Rimowa, Roberto Cavalli, Salvatore Ferragamo, Santoni, Stefano Ricci, and Timepieces. Vattanac Capital Mall also offers services such as 7-day a week banking services including tax payment services available at Vattanac Bank (headquarter) and restaurants such as TWG Tea, and Eric Kayser (French cuisine).
Office Suites (Grade A)
Offers high-quality floor area sub-divided office suites that match the requirements of both enterprising start-ups and large corporations. It is equipped with advanced property management systems and features; advanced lift systems and other high-tech systems to ensure safety and security.
Lifestyle Cube
Houses the main offices for the General Department of Tax and Custom, modern dental services such as Denriche Asia, advanced fertility clinic and other headquarters.
Rosewood Phnom Penh (Level 25-39)
Is a 5-star hotel with a total of 175 rooms, including 37 luxury rooms, ranging from 50 to 225 square meters. In addition, the hotel facilities include a fitness studio, swimming pool, 5 ballrooms and 5 restaurants such as:
Brasserie Louis (Level 35): serves a range of offerings, from elaborate Continental breakfast to lunch and dinner menus comprised of French comfort foods and regional Cambodian favorites.
The Living Room (Level 35): presents a comfortable and elegant environment for breakfast and a great place for a light snack; morning bakery, yogurt and coffee or patisserie in the afternoon and evening.
Iza (Level 37): is a Japanese izakaya-style dining space presents a fast-paced and casual eatery for lunch and dinner. It also offers a wide variety of top quality Japanese sake.
Sora (Level 37): is a high-energy bar and lounge on a cantilevered terrace with both indoor and outdoor seating areas, opened from 5 p.m. until late on a daily basis.
Cuts (Level 38): is an upscale restaurant situated on the highest point in Cambodia with panoramic views. It offers the best quality steak and seafood in town for lunch and dinner.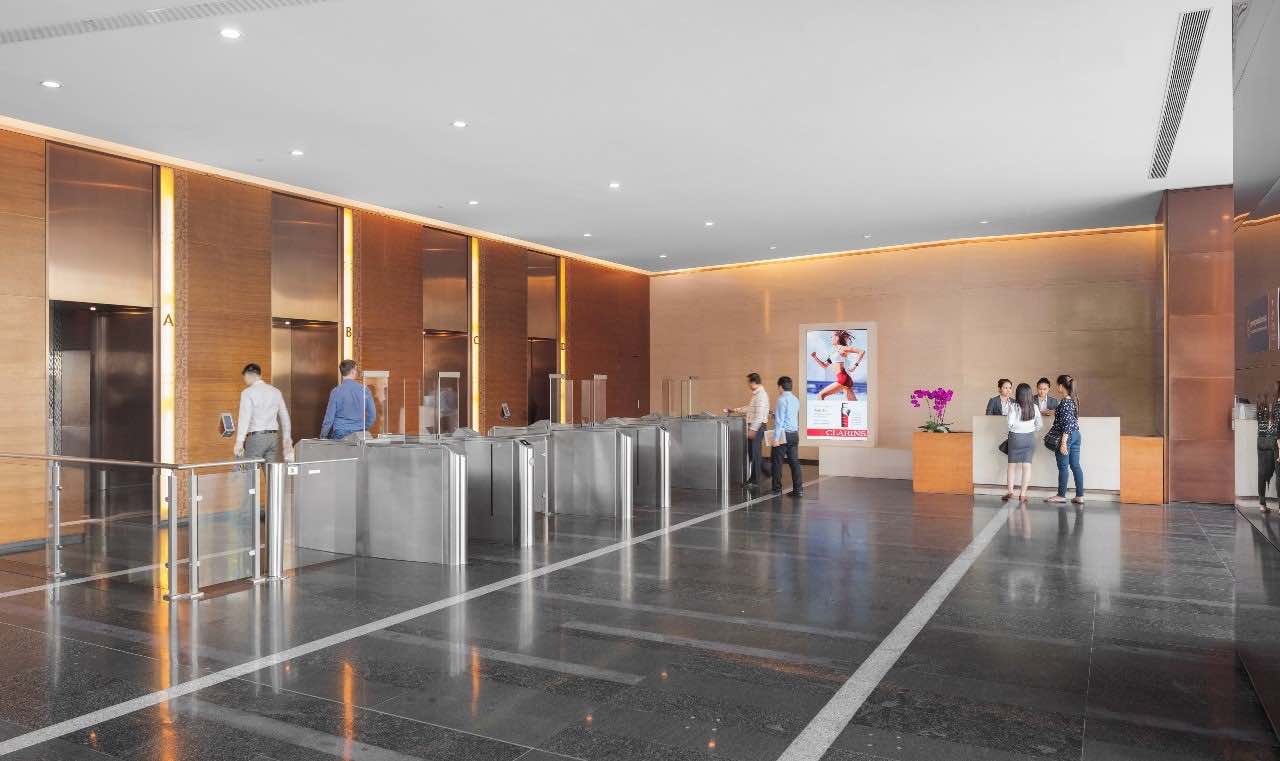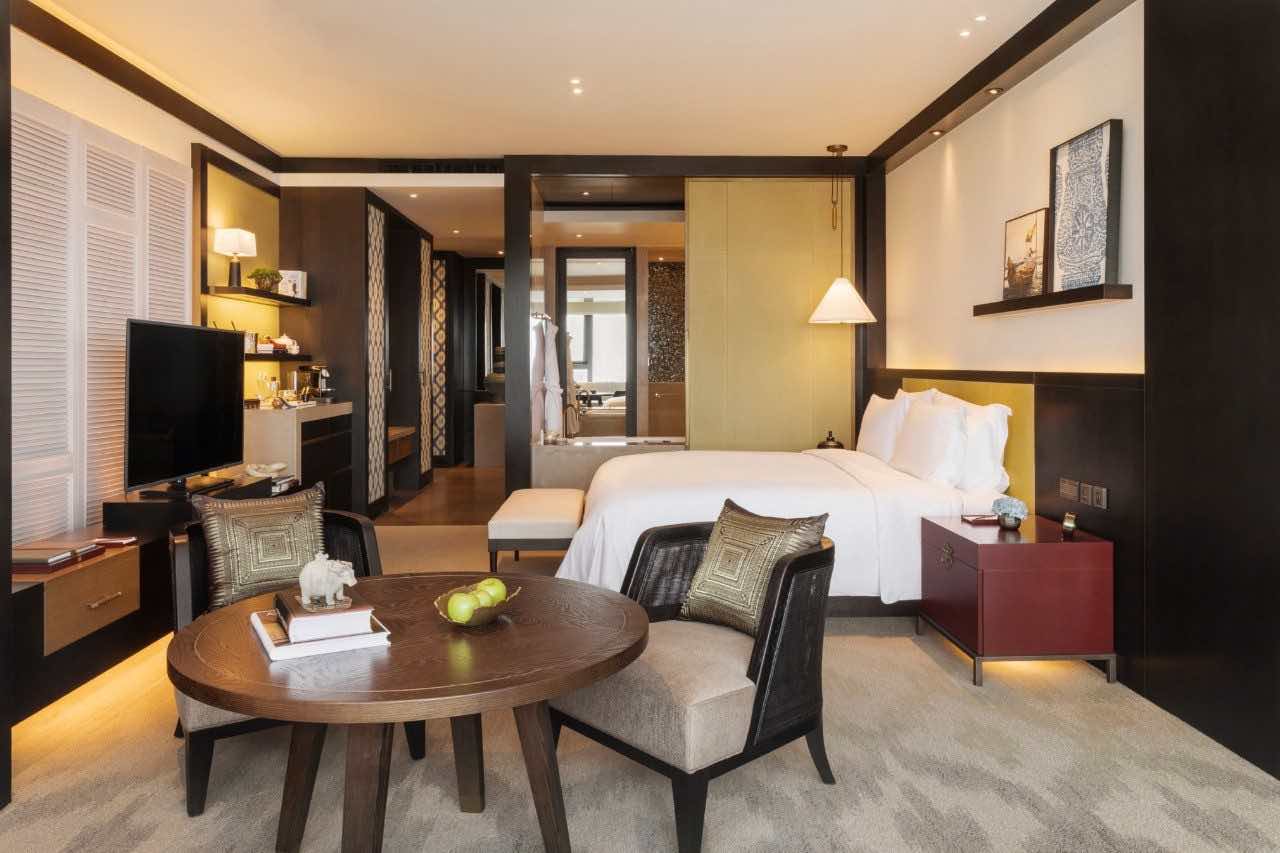 Vattanac Capital is an address of true distinction and an iconic symbol of the country's success. It is now the home to major luxury brands and offers lifestyle experiences in Cambodia. Please come and experience the ultra-luxury lifestyle at Vattanac Capital, located on Monivong
Boulevard, Sangkat Wat Phnom, Khan Daun Penh, Phnom Penh.
Please visit us at https://www.vattanaccapital.com or
Contact us @ +855 (0)23 938 888
Rosewood Phnom Penh +855 (0)23 936 888.